40 brilliant-but-easy ways to build your email list

Give them subscription options
People like more choices, so consider creating subscription levels that let people sign up to receive content that's relevant to them. For example, if you sell widgets and tax advice, provide three options on your opt-in form that allow users to sign up to receive info about widgets, info about tax advice or both. Further customize by allowing them to designate how frequently they'd like to hear from you — weekly, monthly or only when something really special is going on. People may be more likely to sign up for your email list if they have some control over the content they'll receive.
Add a QR code (a bar code that people can scan with a smartphone app) to print ads, direct-mail post cards and other printed marketing materials. Use the code to allow people to opt-in to your email list simply by scanning the code.
Why is List Building so Important?
According to various studies, every 800 spent on email marketing has an average return of $44. Therefore, email is the best, most cost-effective means of marketing for anyone, especially small businesses.
1) Social Media Ads: Social media platforms have been proven time after time to be a powerful lead magnet. Utilize Facebook Ads, along with Instagram, LinkedIn, Twitter, Pinterest, and Youtube Ads to drive traffic to email sign-up forms with a special offer. Cut off streams that don't perform well and perfect the platforms that do.
2) Product Purchase Opt-Ins: Your company's current customers are already interested in your products. Therefore, you should add a check box during checkout to give them the option to sign up for your newsletter and stay updated on any new products.
3) Contests & Giveaways: Another way of getting people to sign up to your newsletter and grow your email list is to run a contest or a giveaway to win a free prize or a substantial discount on your product or service. Ensure contestants are required to sign up with their emails and invite people to your contest or giveaway for additional entries. This will increase virality and the success of your marketing efforts. You can also set up custom email flows for your contestants to keep them engaged and updated as the contest progresses.
4) Blog CTA: In order to gain more newsletter sign-ups, insert an email signup form in all your blog post articles. Play around with the signup forms' positioning: whether the sign-up form should be at the top of the blog post, in the middle, in the end, or in the sidebar of the blog post. You can also offer a downloadable version of your content with optin forms in order to grow your email list.
5) Website Embedded Sign-Up Forms: Another way to grow your email list is by inviting your website visitors to join your newsletter to stay updated on new products, promotions, or other news. You can offer a discount on their next purchase by embedding email signup forms throughout your website to collect email addresses.
6) Website Pop-Ups: Pop-ups are a great way to catch your website visitors' attention and interest them in an offer. Allow them to fill an opt-in form with their email address and insert the offer as the call-to-action button. A pop-up can be triggered depending on the time spent scrolling through the page or by the percentage of the page scrolled. There are also exit-intent pop-ups that are triggered when someone is about to click out of your website in order to convert abandoning visitors into new subscribers.
7) Youtube Videos: Insert a call-to-action in your Youtube video descriptions that lead your viewers to a sign-up form where they can provide their contact information outside of Youtube for a content upgrade.
8) Free Offer: Create a landing page to offer potential customers a free product or service if they complete a newsletter sign-up form. The most cost-effective offers are virtual, such as a free ebook or PDF guides, because they don't require shipping costs.
9) Word-of-Mouth: Another way to collect email addresses is to create some sort of referral loyalty program where your existing subscribers can be rewarded for referring others to your newsletter. Referral programs are a great lead magnet that also builds social proof. Social proof is key to virality because people are more likely to listen to their friends than a stranger.
10) Guest Posts: You can also perform lead generation through guest posts. Reach out to an influencer or a prominent company with high traffic within your industry or niche and offer them your blog post for free. Their readers will see you as a leader in the industry and will more like follow your blog post's call-to-action to a newsletter opt-in page.
11) Events: Throw events to teach professionals in your industry. Create landing pages with signup forms that opt-in event attendees to your newsletter. Live events give you the opportunity to speak with your customers face-to-face. Provide check-in tablets that direct visitors to email signup forms or you can post flyers with a QR code that checks attendees in while also giving them the option to sign up for your newsletter.
7. Use The LPF Technique to Turn More Blog Traffic Into Subscribers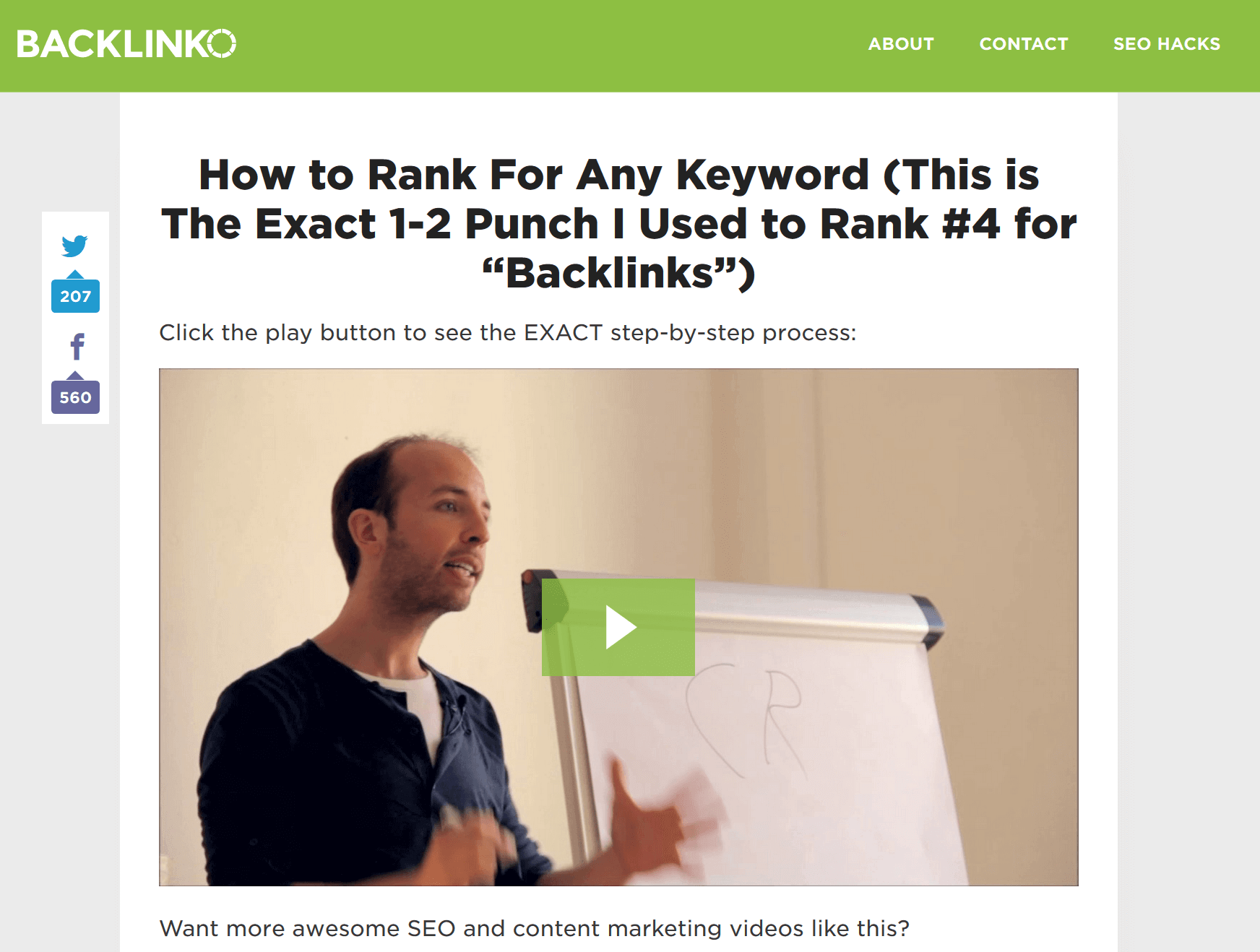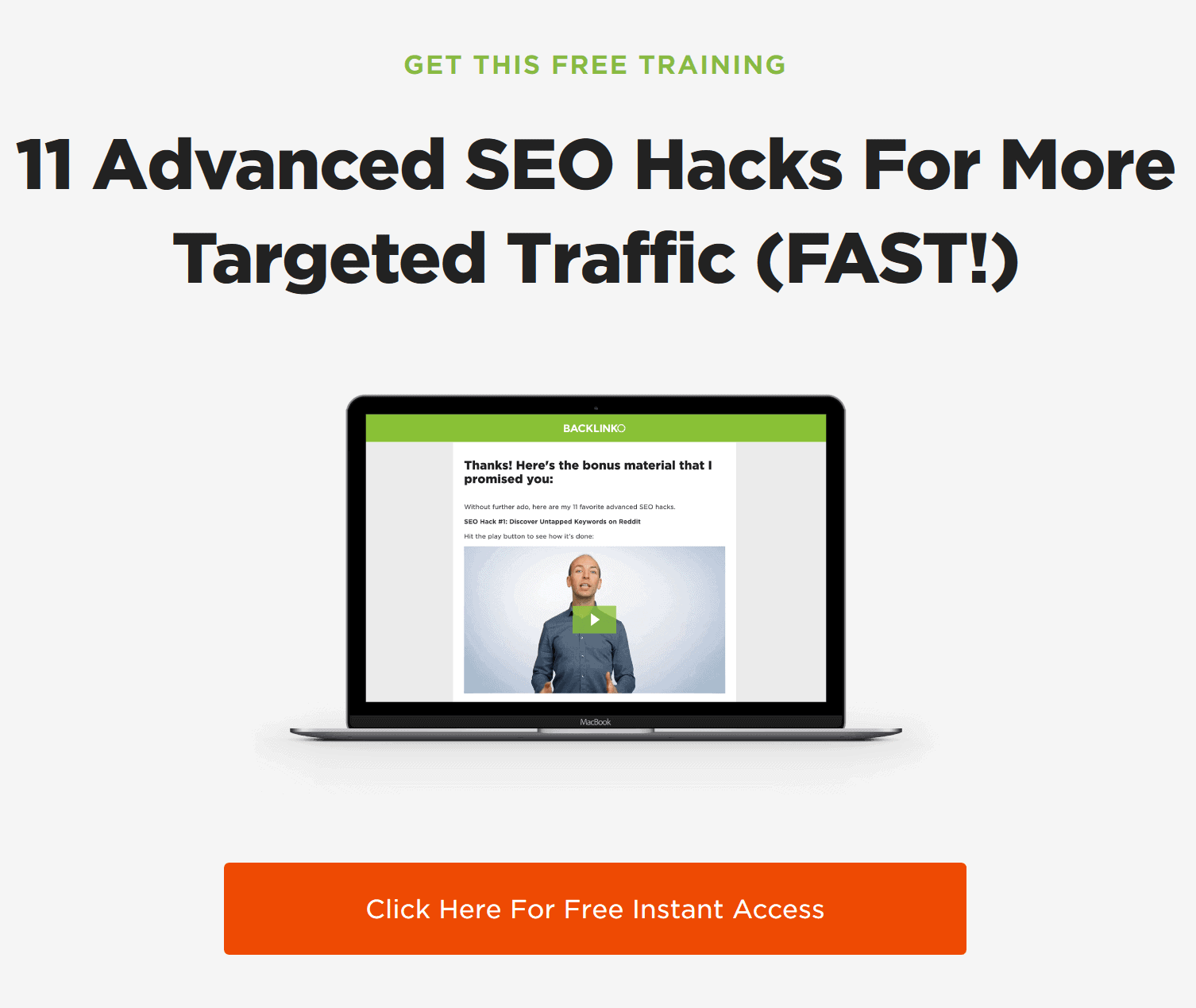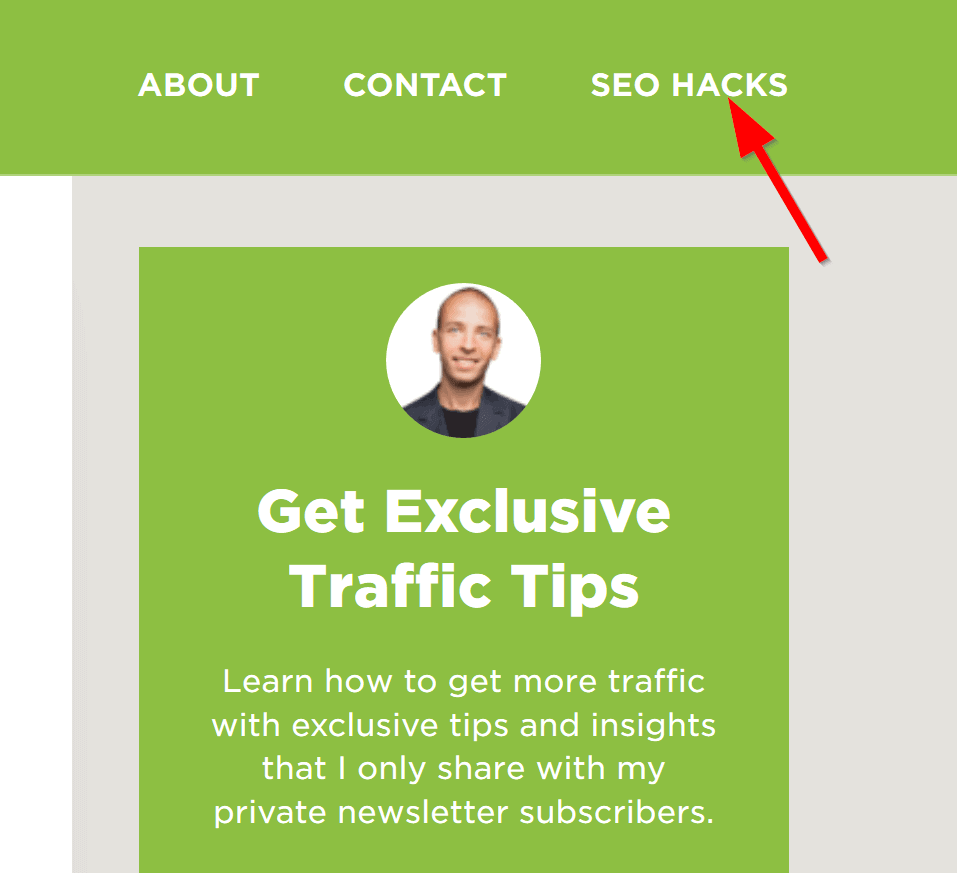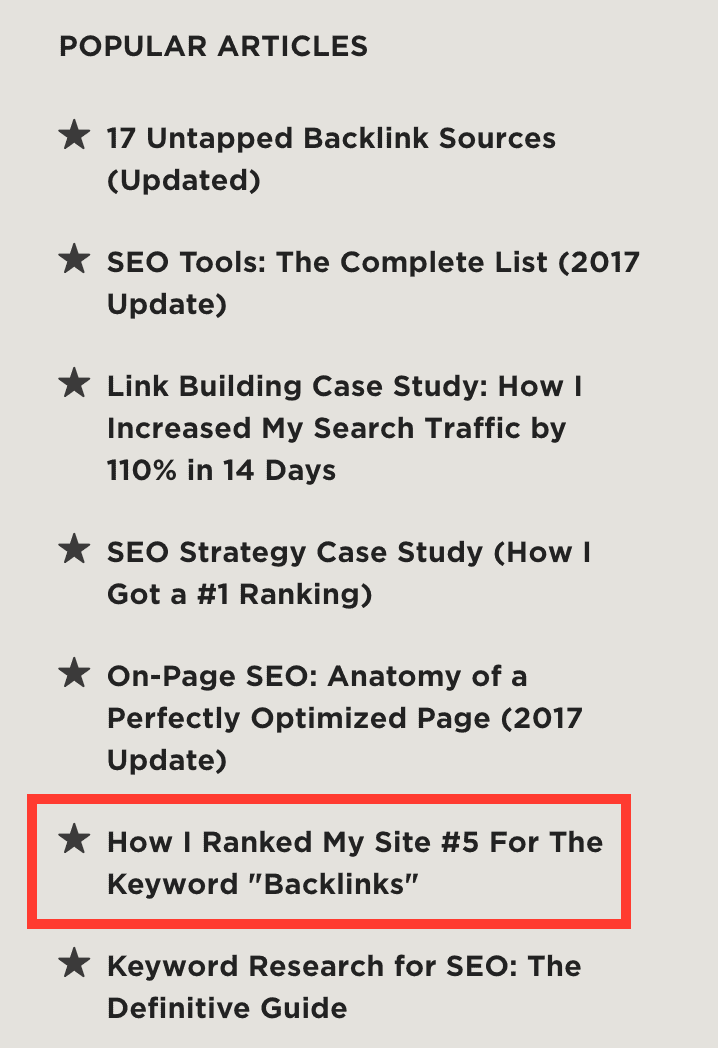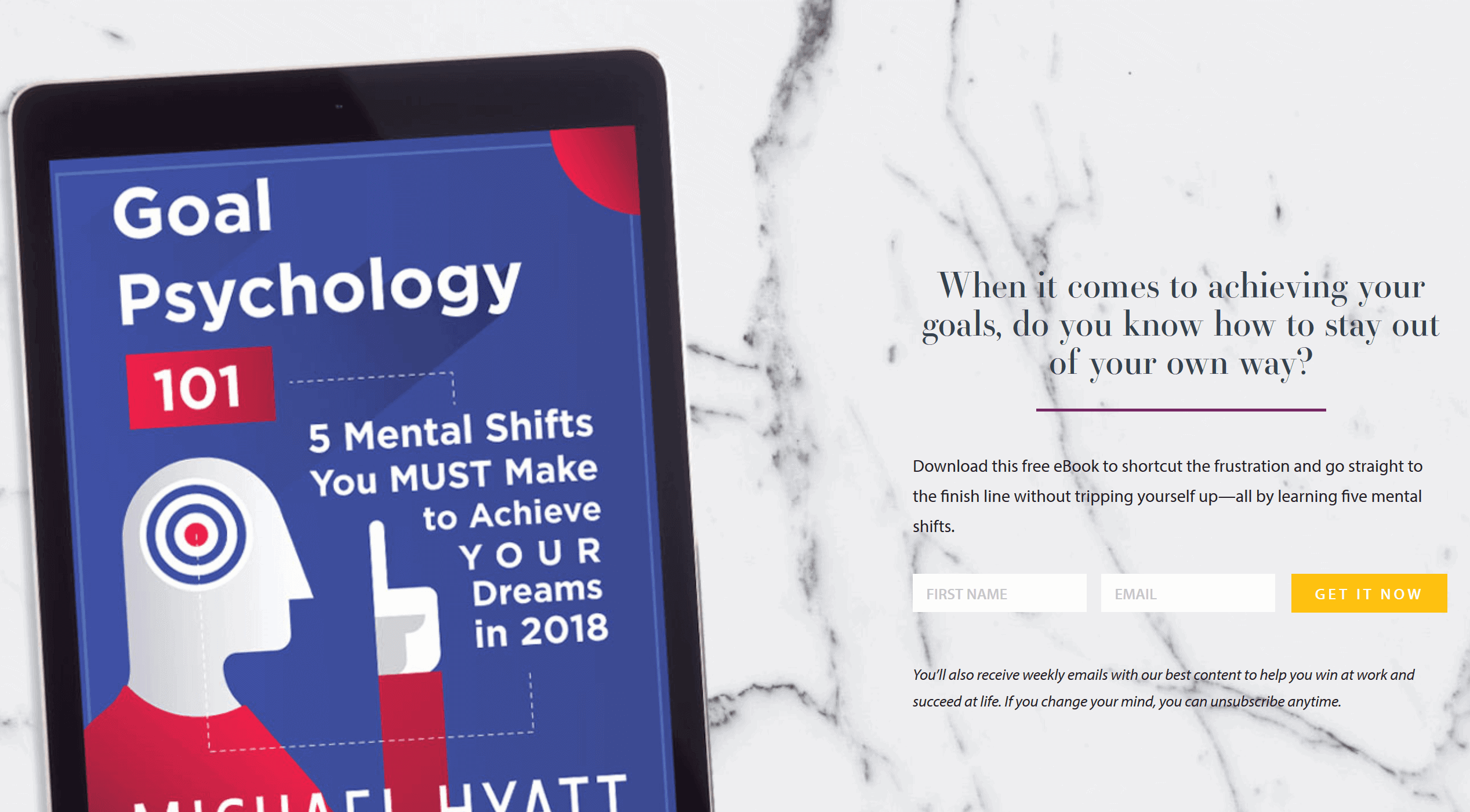 17. About Page=Squeeze Page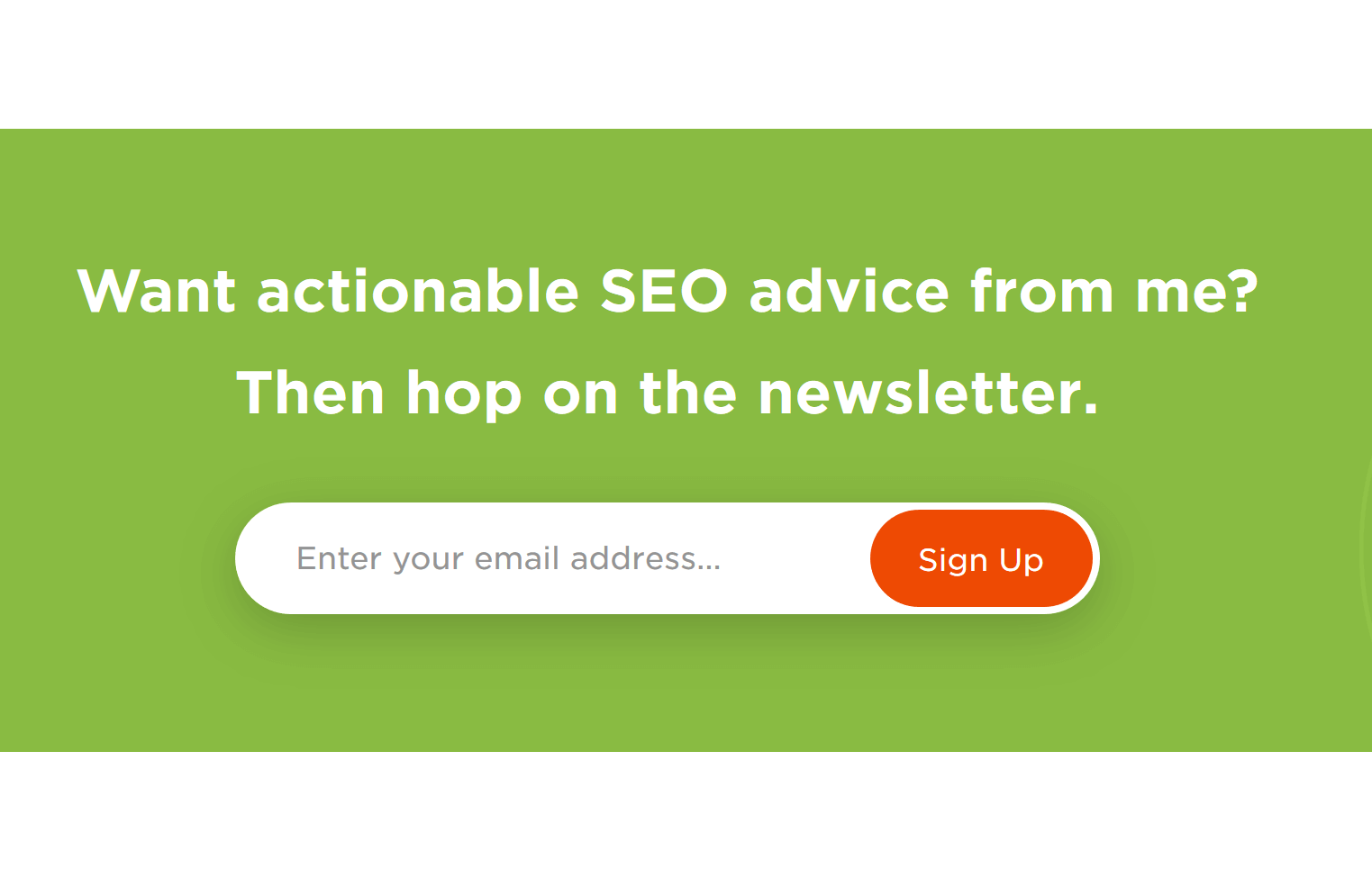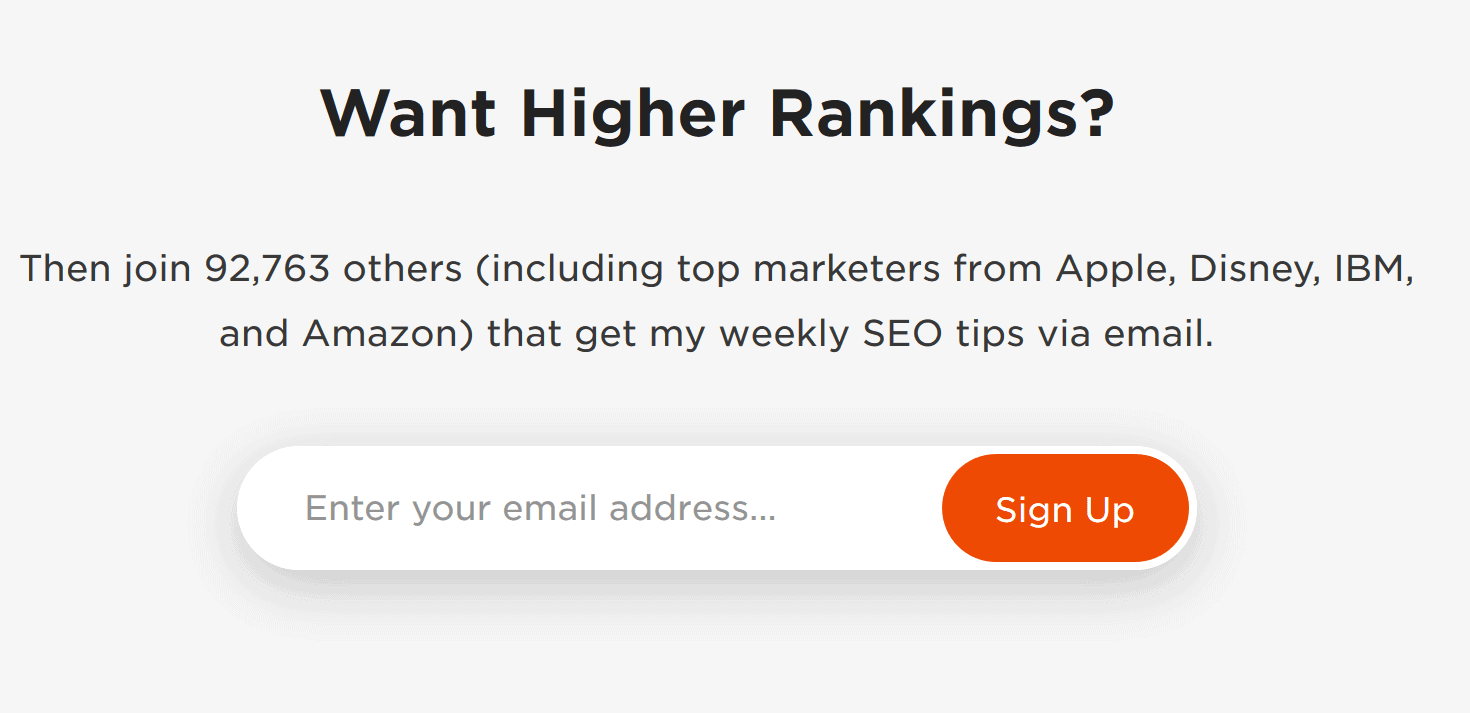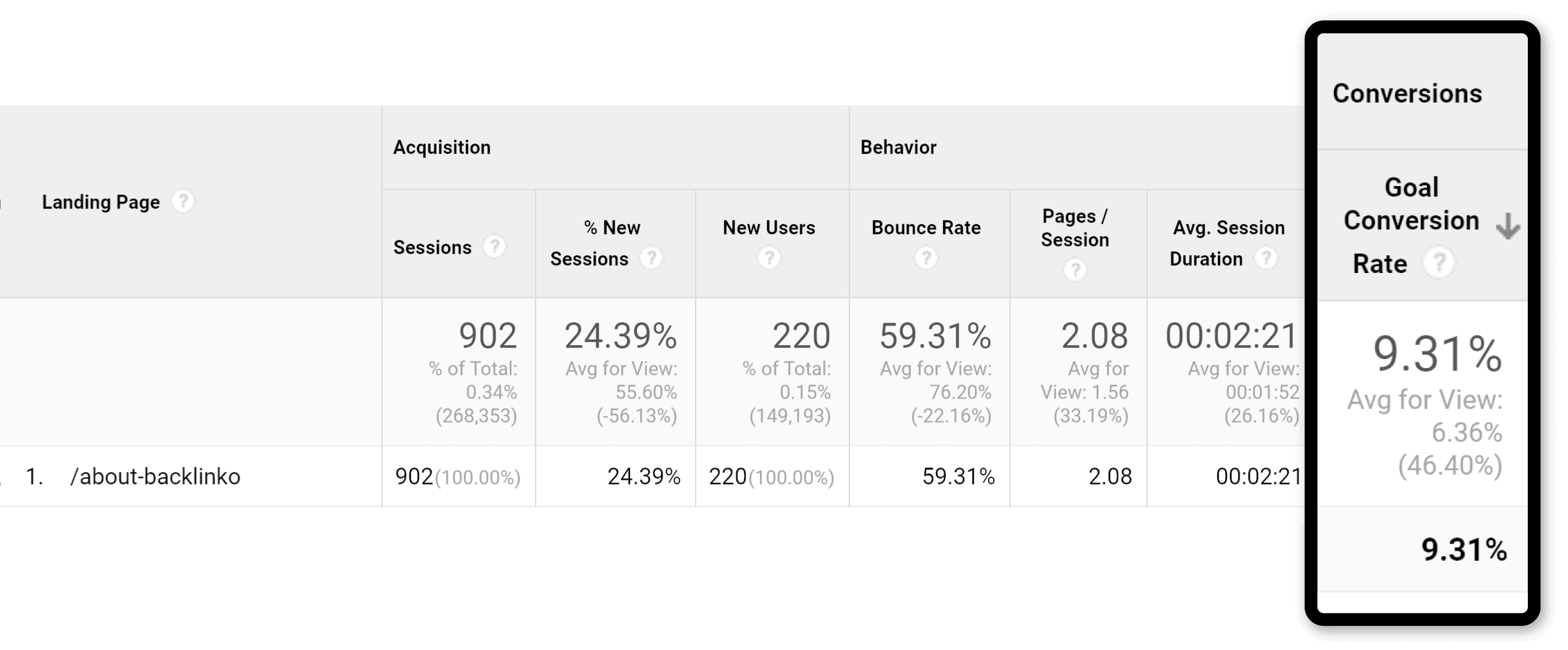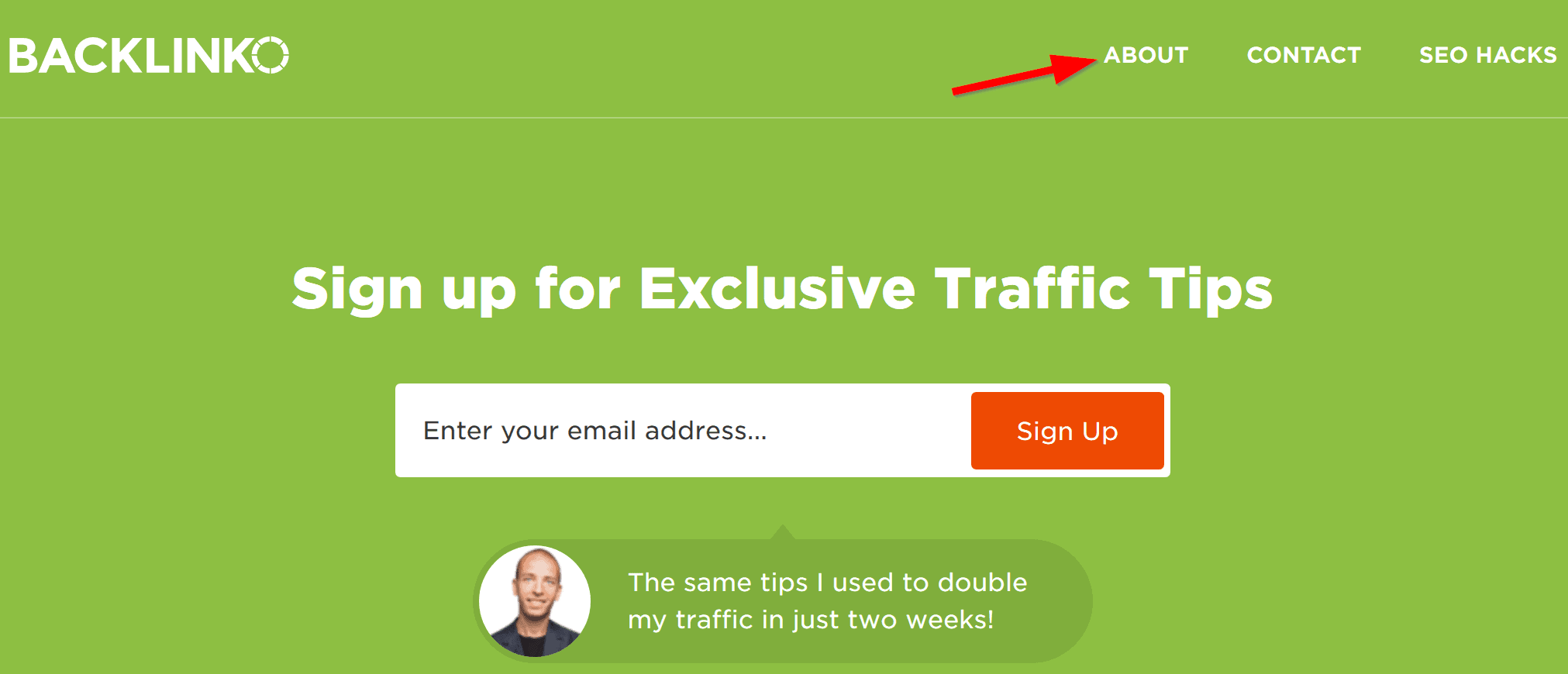 Instead of helping people confirm their email, how about removing the co formation completely. Sure, you will get some bad emails, but over time you will get more real subscribers than you would using a confirm email. (Stole this trick from Neil Patel)
Thanks Rob. Single opt-in is definitely something to consider. I'm personally a fan of double optin because (as you said) you get less bad emails. But it's a decision that depends on the person and business 🙂
Great post as usual Brian. Already on top of most of these tips…but had no clue about the single-option aversion study. Definitely going to be something to test. Will definitely share this around because this post is a must-read.
I especially like the portion on the "about" page… most people leave this as a wasted opportunity. I see this on a majority of our client sites that the about us page is the second, or third most visited site (behind the homepage) yet most people leave it under-utilized.
Exactly what I was looking for, Brian. I have started a SEO blog recently and your post will surely help me to implement many things ! 🙂 Your contents are so huge that it's hard to consume in one sitting ..lol ..Read a lot , it's implementation time now 😉 Keep up the great work buddy !
Wow. Can I just say thank you so much for building one insanely well done blog post instead of feeding us crumbs for 8 months over email or selling us a $29 ebook. Your go-giving will pay off for sure. Solid stuff here!
Action plan:
1) Collect a testimonial
2) Beef up confirmation page
3) New, shiny "submit" button
4) SumoMe
Not sure what's after that…but it's a rocking start. Thanks for more great conversion ideas!
Thanks AJ. Most people sleep on their about page. Glad to hear that you're not one of them 🙂
That's definitely a great start. You can always come back to the post after you've implemented those 4.
Thank you Brian. I've read a few of your articles and handy how-to guides. It's clear you go the extra mile to make sure you "load up" your work with valuable content. I look forward to learning more from you soon!
Can you please elaborate on the custom coding for the comment sign ups –> email list in wordpress? Did you just integrate aweber custom code to the "email" field in wordpress comments? Thanks
I can see your blog really is thoroughly optimized for subscribers, and sign-ups. But can you tell us how you are monetizing the site?
I dont see any ads or services you offer? Do you offer SEO services open to the public or are you just building your own brand with this site?
You're definitely onto something with the content upgrade idea. It's almost like to get the most leverage from every single post now (and therefore get ahead of your competitors), it's no use just having a generic sign up form at the bottom of each amazing post anymore.
In this context, I guess each post can't be thought of in isolation, but in terms of a mini content ecosystem that comprises of a great blog post optimised for on-page SEO, an upgrade to that post tailored for that specific content, various on-page email conversion points including an exit pop-up or similar -and then you combine all this with your off page link building and outreach efforts. That could be over 5,000 words of content all in just that one package.
Hey Loz, that may be the most poetic comment we've ever had on the blog (and we've had over 6,000). But you're right: there's A LOT more behind the scenes/up front work than there was even 2 or 3 years ago. The barrier to entry for growing a blog has doubled in that time. That's good for hard workers like you and me 🙂
My head is buzzing with some of the new ideas from this list that I now want to implement and test on my site. Some very actionable (and may I add awesome) list building strategies. Great stuff Brian!
Hey Brian
These are great actionable insights, thanks.
I thought you might to know I tried to share the article on G+ and i couldn't scroll down to hit 'share' without the window springing up and hiding the button. I'm on Chrome. Try it for yourself.
Ben
Brian,
I came over to read this because you invited me after I shared your content. Just curious, do you do those invites personally or outsource and/or automate them somehow? It's a great idea!
Sources:
https://www.verticalresponse.com/blog/40-brilliant-but-easy-ways-to-build-your-email-list/
https://glockapps.com/blog/grow-your-email-list-27-list-building-strategies/
https://backlinko.com/list-building